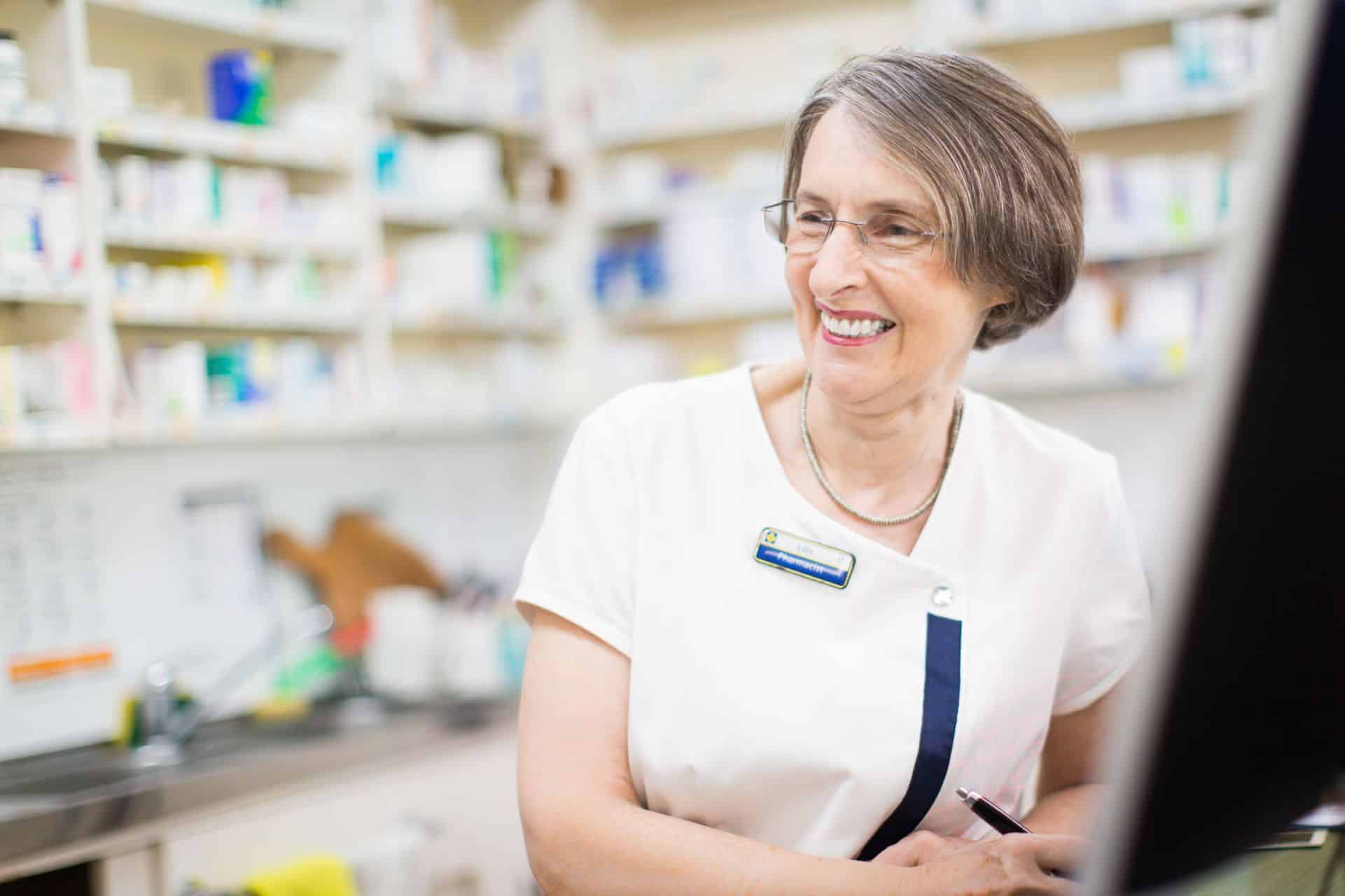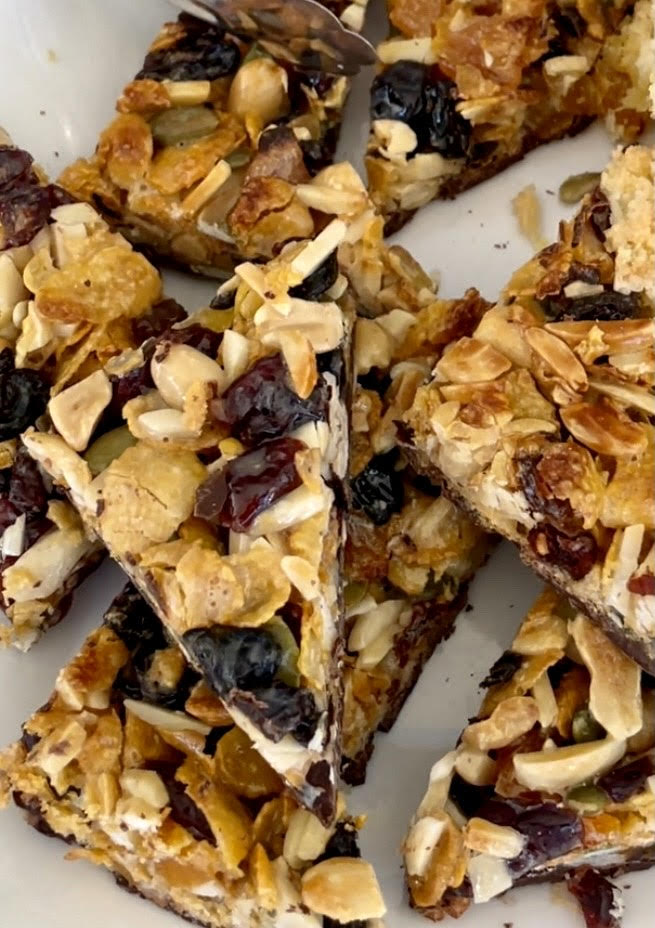 Base
Ingredients
200 g dark chocolate
Method
Melt chocolate over hot water or in the microwave.
Spread evenly over base of lamington tin lined with baking
paper.
Refrigerate until set.
Topping
Ingredients
230 g condensed milk (can be coconut condensed milk)
1 ½ cups of cornflakes (can be gluten free)
1 cup slivered almonds
¾ cup dried cranberries (or glace cherries)
½ cup roasted unsalted peanuts
½ cup sultanas
¼ cup chopped dried apricots
(pepitas are good too)
Method
1. Combine in mixing bowl, mixing well to coat with condensed
milk.
2. Spread evenly over chocolate base.
3. Bake in oven, 180*C 12-15 mins. until golden.
4. Refrigerate. When cold, cut into squares or triangles.
Margaret's Zucchini Slice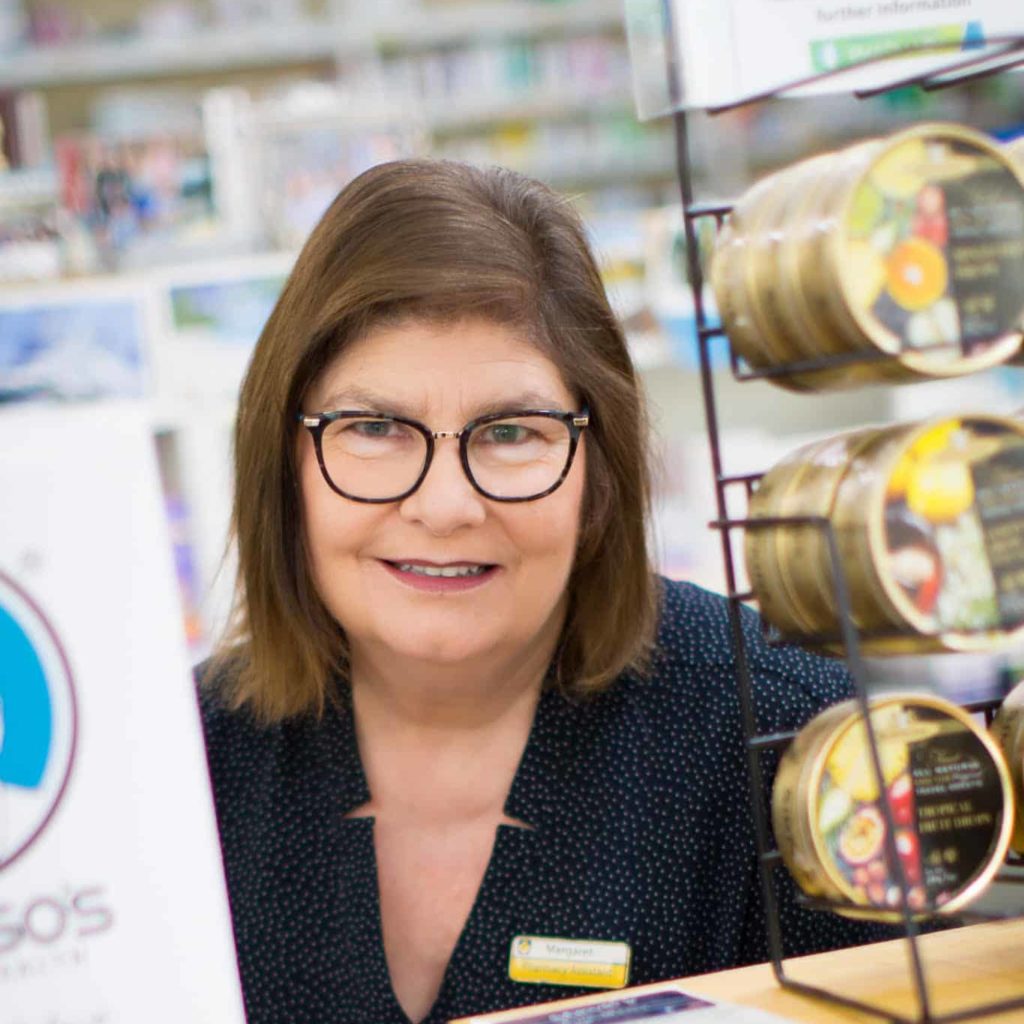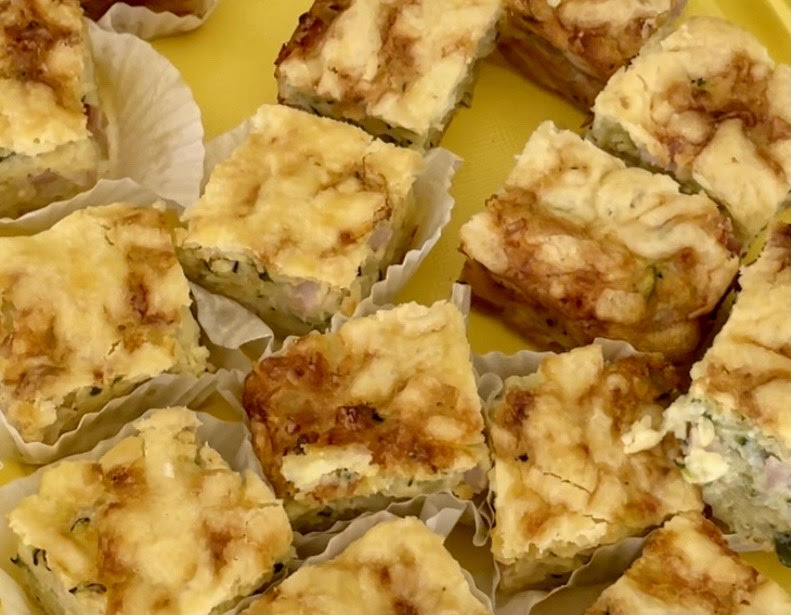 Ingredients
375 grams of zucchini (3-4 medium sized)
1 large onion
3 bacon rachers
1 cup grated cheddar cheese
1 cup of self raising white or wholemeal flour
½ cup olive oil
5 eggs
Salt and pepper for seasoning
Method
1. Grate zucchini coarsely.
2. Finely chop onion.
3. Lightly beat eggs.
4. Place all ingredients into a bowl and mix well.
5. Place into a well greased lamington tin lined with baking paper,
6. Sprinkle with extra grated cheese.
7. Cook in a moderate oven for 30-40 minutes or until brown and skewer comes out clean.
Chris's Apple and Sour Cream Slice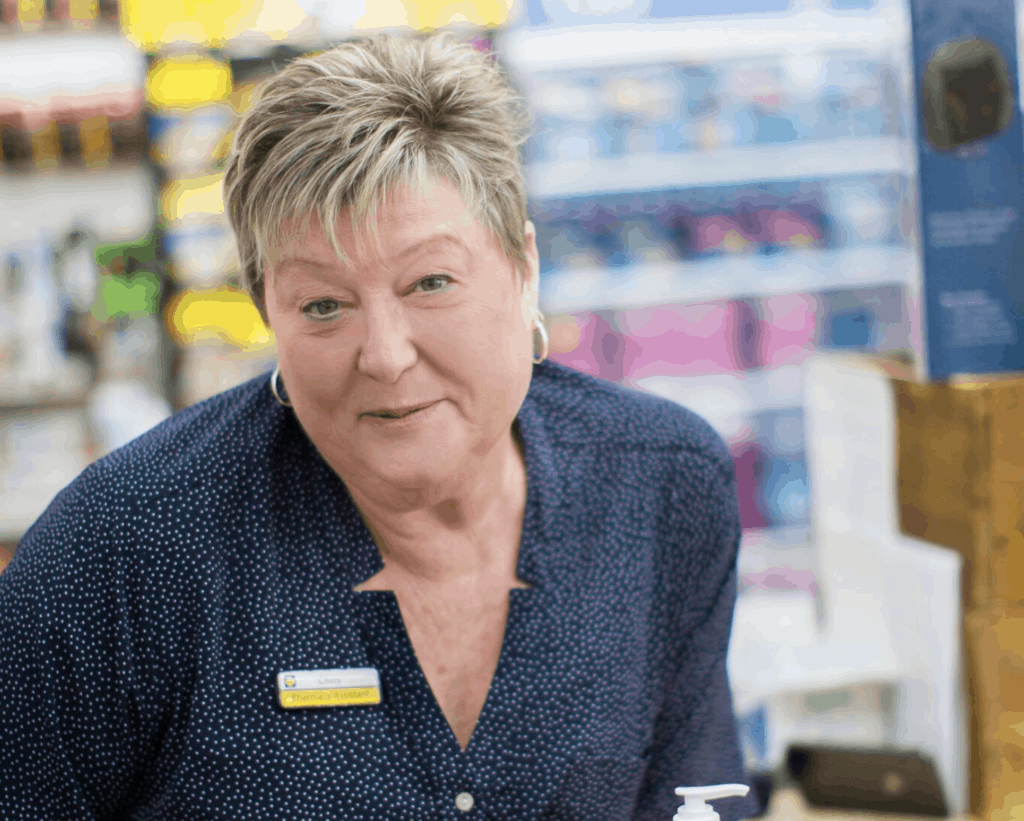 Ingredients
1 butter cake mix (340 Grams)
1 cup coconut desiccated
400 g canned apple pieces 
1 tbsp cinnamon or cinnamon Sugar
125g butter (melted)
300g sour cream (light)
Method
1. Grease a 20 cm square cake pan and line with baking paper.
2. Combine the cake mix, coconut and melted butter.
3. Press the mixture into baking tin and bake for 12-15 mins or until golden.  Cool slightly.
4. Spread apple evenly over base.
5. Spread sour cream over the top of base.
6. Sprinkle cinnamon sugar over the top 
7. Bake for 20 minutes at 180*C or until sour cream is set.
8. Cool in pan and slice into squares.
Lara's Coconut Drop Biscuits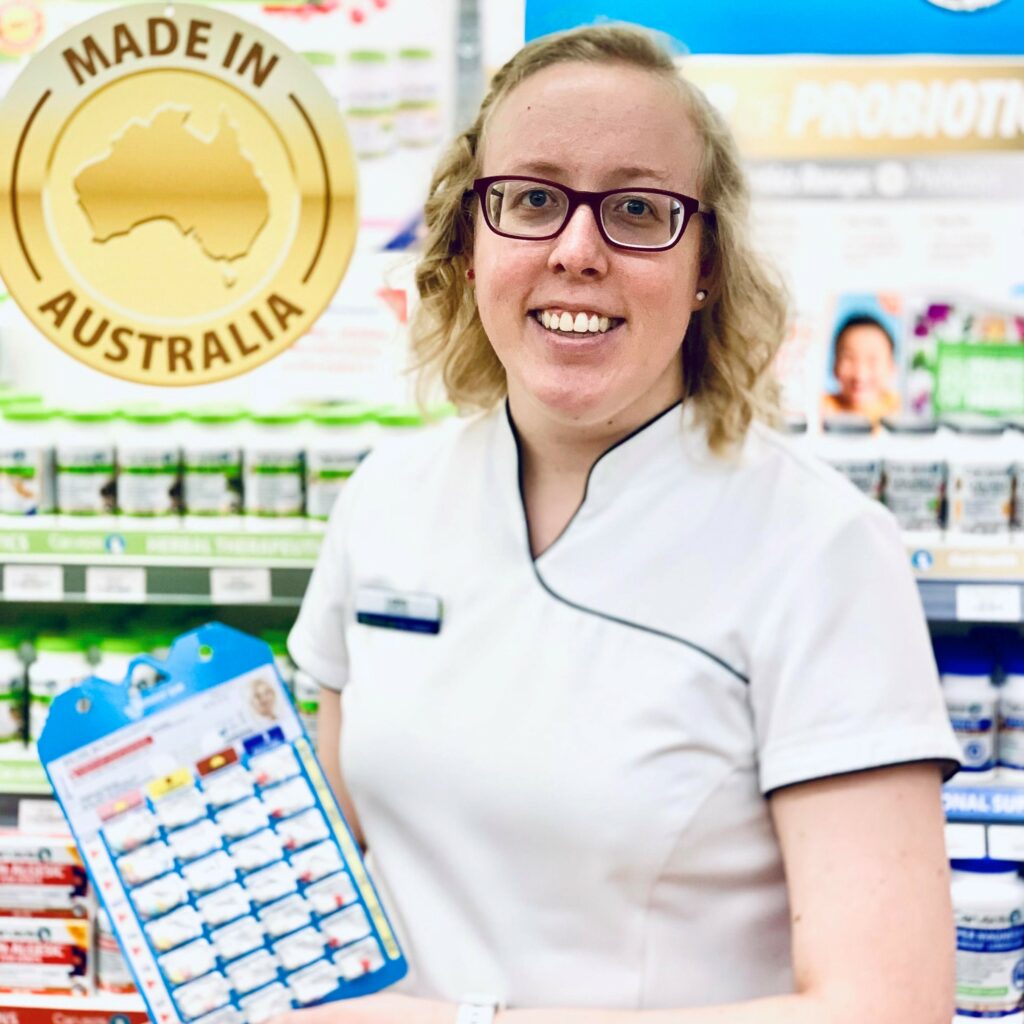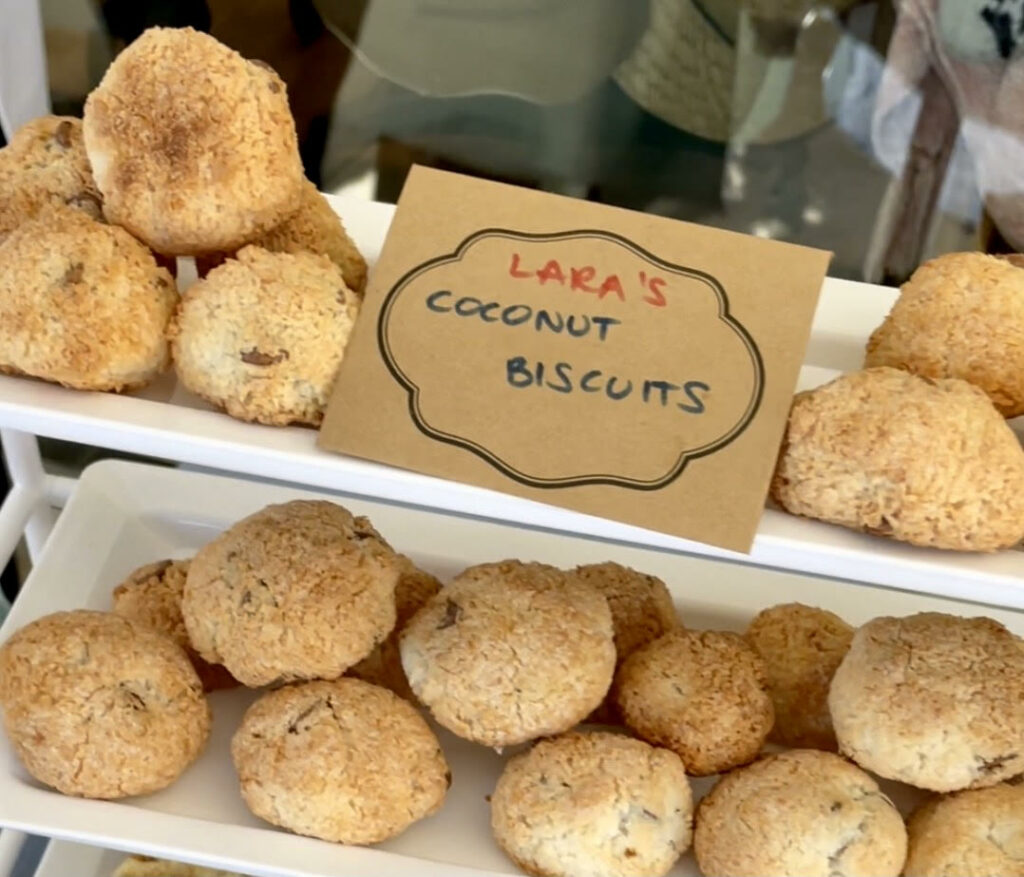 Ingredients
3 egg whites
¾ cups caster sugar
3 cups desiccated coconut
½ cup sugar
Method
1. Beat egg whites.
2. Add sugar and beat until smooth.
3. Fold in desiccated coconuts.
4. With wet handsome roll into small balls and evenly space out on baking sheet lined with baking paper.
5. Bake at 180°C. For 15 minutes or until lightly golden.